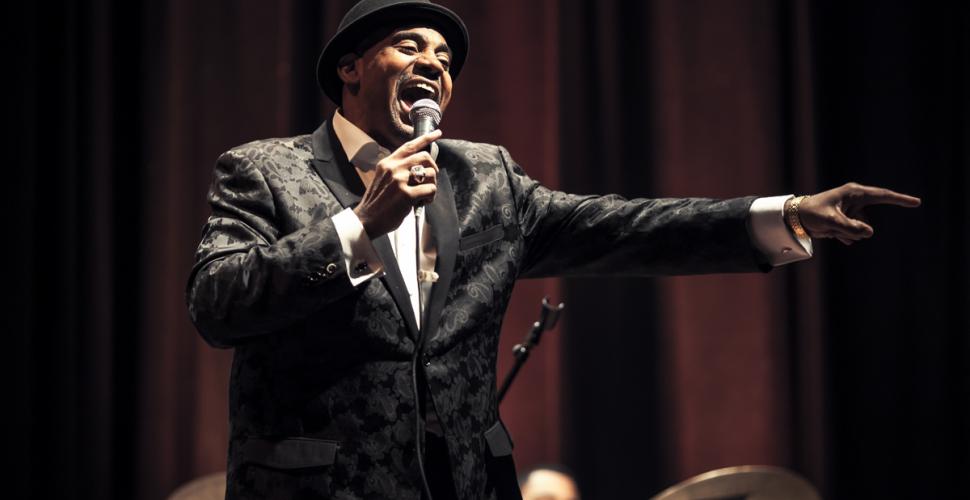 En av de mest spennende stemmene fra USA i nyere tid kommer tilbake til Cosmopolite med sin nye plate "Nobody's gonna love you better"
Allan Harris kommer denne gang med ny plate "Nobody's gonna love you better", sjekk musikken på Tidal
Harris blir sammenlignet med de helt store sangerne, slik som Tony Bennett, Frank Sinatra og Nat 'King' Cole. Nettopp Tony Bennett har kalt ham "my favorite singer", mens CNN's Showbiz Today har omtalt Harris som "one of the three best male jazz vocalists in the country." I tillegg er Harris en utmerket låtskriver og gitarist, som beveger seg mellom genre som jazz, blues og rock.
Lineup:
Allan Harris - vokal, gitar
Miki Hayama - piano/keyboard
Shirazette Tinnin - trommer/cajon
Paco Perera - bass
Allan Harris ga ut sitt første soloalbum alt i 1993. Det fikk den talende tittelen "Setting The Standard", og ble den første av en lang rekke kritikerroste utgivelser. Samtidig var det mange som fikk øynene opp for hans kvaliteter som live-artist, om han nå gjør eget materiale -- eller komposisjoner av Billy Strayhorn og Duke Ellington. Han har spilt sammen med en lang rekke jazz-legender, både i studio og på scenen.
I 2006 ga Allan Harris ut "Cross That River", som forteller historien om afro-amerikanere i det gamle vesten. Hans nyeste plate kom i 2015, og fikk tittelen "Black Bar Jukebox". Her hyller han mye av musikken han vokste opp med, men gjør også coverversjoner av Elton John og John Mayer. Om sin musikalske oppvekst i Brooklyn har han sagt: "I was trained in a school of revolutionary ideas that changed the way one approached music and how to interpret it. I was groomed on Jimi Hendrix, Miles Davis, Nat King Cole, Frank Sinatra, Sarah Vaughn, Bob Dylan and Eddie Jefferson, just to name a few!"
Sjekk hans Facebook side