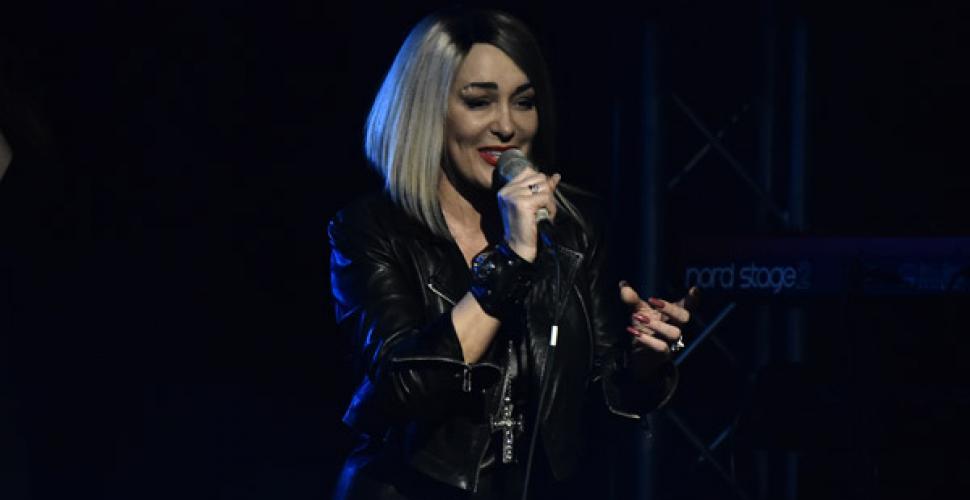 Saturday 25. February 2017
Dzordana Butkute is a Lithuanian pop scene veteran with more than 30 years experience who has reinvented herself many times.
Sold out!
Dzordana Butkute is a Lithuanian POP scene veteran with her first performance in 1986, with more than 30 years experience, the artist has reinvented her self multiple times. After her successful Grand Arena Tour in Lithuania in 2014 she has received the Artist of the year award in Lithuanian M.A.M.A awards. The concert will present the singer in her new style, adding the twist of Rock and Metal to her classic hits and new singles. One can sure that the concert will have everybody in attendance dancing and shouting from the 1st to the very last of her song.

Info in Lithuanian:
Džordana Butkutė - Lietuvos POP scenos veteranė, pirmasis jos pasirodymas buvo 1986 metais, turėdama net 30 metų sceninę patirtį atlikėja vis atranda ir atgimsta naujai. Po labai sėkmingų Grand Arena turų Lietuvoje 2014 ji buvo išrinkta metų atlikėja M.A.M.A apdovanojimuose. Šis koncertas vėl atskleis atlikėja kitų kampu, suteikdamas jos hitams ir naujoms dainoms daugiau Roko elementų. Vienu dalyku galite būti tikri, nebus sėdinčių nė vieno, nuo pirmos iki paskutinės jos dainos.