Soft Machine: 50 Years Tour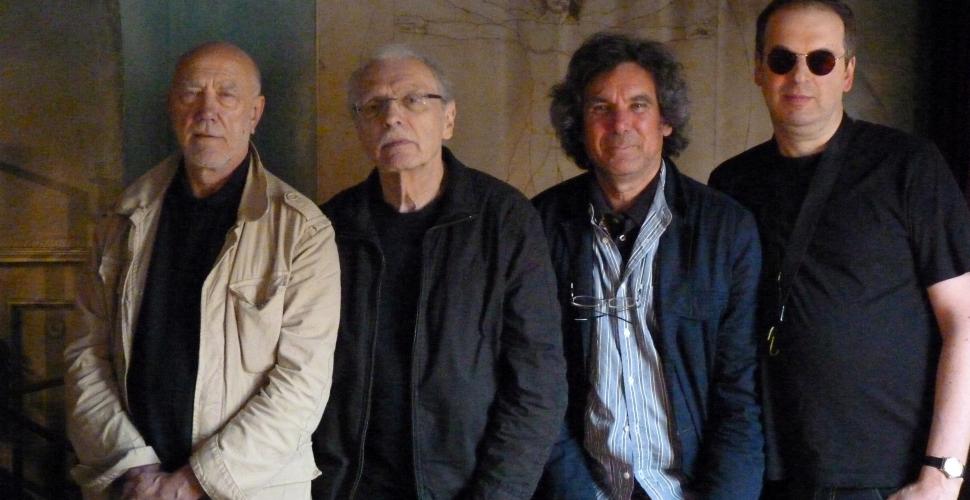 Thursday 6. September 2018
Soft Machine: 50 Years Tour
Storbritannias fremste avant/jazz-rock band gjennom tidene kommer endelig til Oslo med sitt nyeste album "Hidden Details"
Line-up:
John Etheridge – guitar
Theo Travis - tenor sax, flute, keyboards
Roy Babbington - bass
John Marshall - drums
Soft Machine er en av Storbritannias fremste avant/jazz-rock band gjennom tidene. Deres musikk, fra sine tidligste opptredener som et psykadelisk band – hvor de delte scene med storheter som Syd Barrett's Pink Floyd og Jimi Hendrix Experience, til da de ble Europas mest kjente fusion-band – har inspirert flere generasjoner av band etter seg. Dusted uttrykte "Soft Machine...certainly rank among the most influencial 'out' rock bands."
Til Cosmopolite kommer 3 / 4 av 70-tallsversjonen av den legendariske gruppen som ga ut det kritikerroste albumet 'Softs' i 1975 – sammen med den fremragende saksofonisten Thou Travis (Robert Fripp/ David Gilmous/ Gong). Bandet spiller musikk fra den første perioden, men også flere moderne komposisjoner slik som deres nyeste album «Hidden Details» som ble sluppet i år, nøyaktig 50 år etter debutalbumet «The Soft Machine».
Line-upen har kanskje variert i løpet av årene, men det som aldri har forandret seg er bandets musikalske reise – og deres evne til å bevege seg mellom sjangre på en måte som er både unik og moderne. Pete Pardo sa "They've put together a collection of songs that basically has something for everyone; challenging jazz-fusion, adventurous prog-rock, bits of chaotic free-jazz, atmospheric instrumental pop-jazz, and even a little hard rock. Extraordinary!"