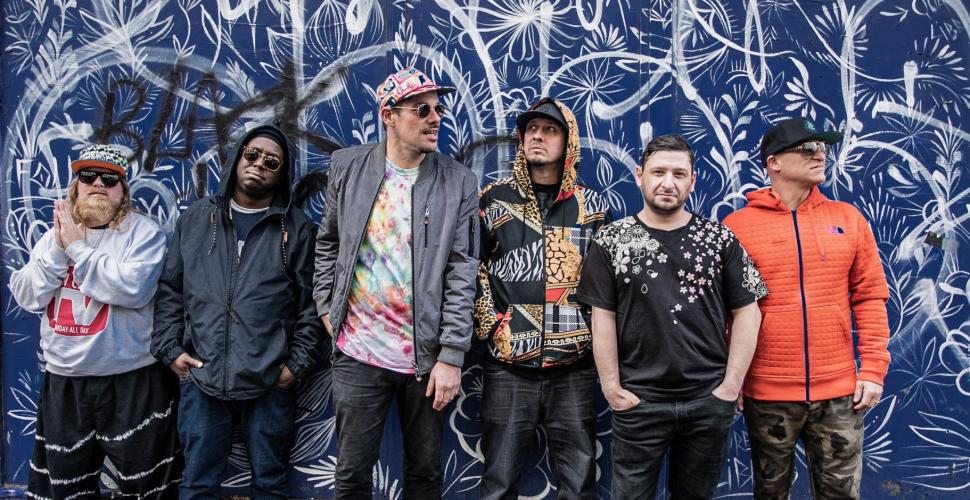 Billettsalget starter 15.10 kl 10:00!
Lettuce breaks just about all boundaries, and have tried to describe their music as funk/jazz/soul/jam/psychedelic/hip-hop/avant-garde/experimental. That's about right, but it does not give a complete picture of how powerfull, varied and rich their sound is. 
The band started out in 1992 by talented people who met at Berklee College Of Music in Boston. At that time they were inspired by, among others, Herbie Hancock, Earth Wind and Fire, and Tower of Power.
Indeed, Lettuce is funky - like a rhythmic firework topped with gorgeous wind instruments and keyboards. They debuted on a record with 'Outta Here' in 2002, followed by a live album from Tokyo the next year. In total, there have been seven studio albums, with "Resonate" as their latest.
Lettuce consists of Adam Deitch, Adam "Shmeeans" Smirnoff (guitar), Erick "Jesus" Coomes (bass), Ryan Zoidis (saxophone, Korg X-911), Eric "Benny" Bloom (trumpet, horn) and Nigel Hall: (vocals, Hammond B-3, Rhodes, clavinet, keyboards).
How did Lettuce get their name, you may ask? From the time they walked around to local venues and said: "Let us play!"
This is the band's first appearance in Norway.