Abraham Laboriel & friends Songs of Koinonia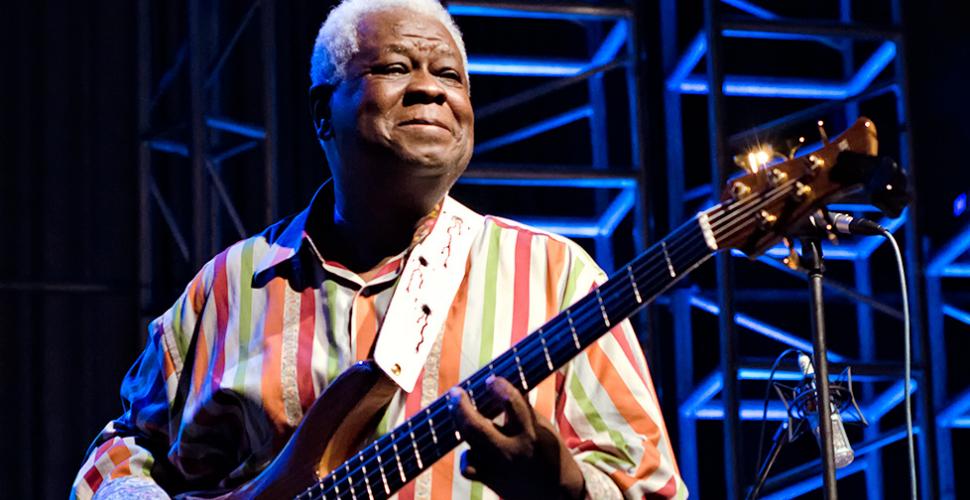 Abraham Laboriel & friends
Songs of Koinonia
Abraham Laboriel and Koinonia were one of the most popular jazz rock bands of the 80's and 90's. We are delighted that more of the band's original members are coming to Cosmopolite
Line-up:
Abraham Laboriel - Bass
Hadley Hokensmith - Guitar
Bill Maxwell - Drums
Trond Helgerud - Keys
Per Erik Hallin - Keys
Frøydis Grorud - woodwind
The world-famous bassist Abraham Laboriel was the front man in the band Koinonia. The band that was in Norway a number of times in the 80's, and which gathered full houses everywhere. Laboriel brings with him two original members of the band, Bill Maxwell on drums and Hadley Hockensmith on guitar.

Laboriel is known for having played with most people. Artists like Donald Fagan, Lee Ritenour, Dave Grusin, Stevie Wonder, Madonna, Andrae Crouch, Paul Simon, Michael Jackson and many others have used Laboriel's musical skills.

Abraham Laboriel also brings with him Elvis pianist Per Erik Hallin (piano), Frøydis Grorud (sax) and Trond Helgerud (synth).

Now we can look forward to hearing many of the Koinonia songs that we have enjoyed so much since the band toured in Europe.