Ida Nielsen & The Funkbots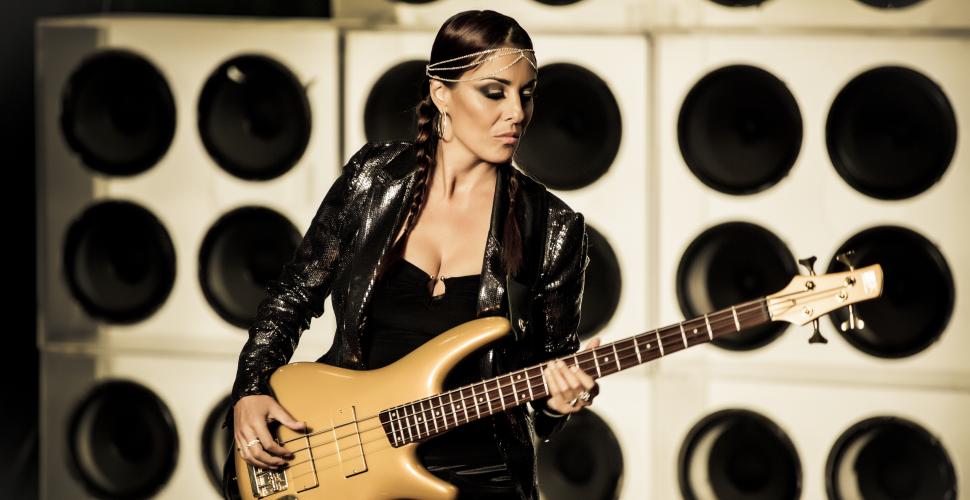 Thursday 28. October 2021
Ida Nielsen & The Funkbots
Line-up:
Ida Nielsen - Bass, vokal
Kuku Agami - Rap/ Spoken word
Oliver Engqvist - gitar, vokal
Jon Grundtvig - Trommer
Den danske funkbassisten er en del av en veldig eksklusiv klubb av musikere; nemlig de Prince anså som funky nok til å ha i sin innerste sirkel. Hun ble fast medlem i hans New Power Generation, i tillegg til sidebandet hans PRINCE & 3RDEYEGIRL. Ved siden av dette jobbet hun med sitt soloprosjekt, som hun i dag turnerer med verden over.
«time 2 stop worrying (bout the weird stuff)" er det nye albumet til bassisten Ida Nielsen, som nok en gang viser Idas mangfoldige repertoar: oldschool funk mikset med hiphop og neo-soul. Hennes nyeste utgivelse inviterer oss inn i et mer intimt univers enn hennes tidligere album – og med enda mer sjel. Du vil oppdage en mykere side av hennes komposisjonelle musikerskap, men Idas høyst gjenkjennelige lydbilde skjærer fremdeles gjennom denne nedstrippede musikalske innstillingen. Og for basselskere er det selvfølgelig mange perler: smoothe basslinjer, groovie rytmer og sjelfulle bassoloer.
Ida Nielsen & The Funkbots lover å levere et storspekket og høyenergisk funk-show fullpakket med «good vibes» & «tight grooves»!