Theo Croker Star People Nation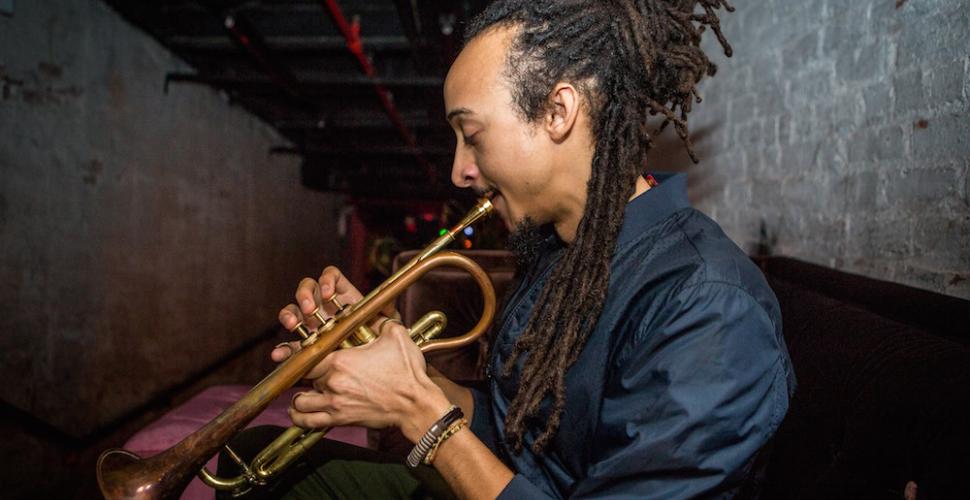 Thursday 21. October 2021
Theo Croker
Star People Nation
Line-up:
Theo Croker - trompet
Michael King - keys
Eric Wheeler - bass
Shekwoaga Ode - trommer
GRAMMY-nominerte Star People Nation er trompetist, produsent, arrangør, låtskriver og multi-instrumentalist Theo Crokers mest personlige prosjekt til i dag, noe Croker beskriver som en intim utforskning av «the everyday rituals of blackness». Star People Nation tok ham 18 måneder å fullføre, og er en selvreflekterende samling av provoserende, kraftfullt lidenskapelige og grensesprengende komposisjoner som utfordrer lytterne.
Theo Croker er et av de mest lovende tilskuddene til amerikansk jazz for tiden. Han er kjent for å blande moderne beats med tradisjonell jazz, og i sin originale musikk jobber han ut ifra det første prinsippet i jazz: sammenslåingen av historie, stilarter og ideer for å skape et unikt uttrykk. Albumet Star People Nation er et nikk til et av de mest elementære grunnpilarene i jazzen, nemlig swing. "How we swing our quarter note is the basis of all black music. It's the beat, and this album was made to reflect the power in that swing."
'Theo Croker is a trumpeter of splendid contrasts, his tone warm but piercing, his phrasing gentle but insistent' – Downbeat.